Kliknij na numerze oddziału banku, aby dowiedzieć się więcej.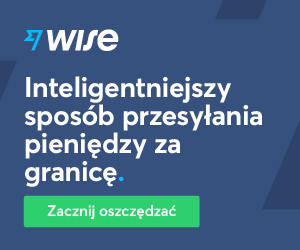 Minusy przelewów zagranicznych w Twoim banku
Wysyłając lub odbierając międzynarodowy przelew bankowy, możesz stracić pieniądze na nieprawidłowym kursie wymiany i w rezultacie zapłacić za ukryte opłaty. To dlatego, że banki nadal używają starego systemu do wymiany pieniędzy. Zalecamy użycie opcji
Wise
, która jest zwykle znacznie tańsza. Dzięki nowoczesnej technologii:
Za każdym razem dostajesz świetny kurs wymiany oraz niską opłatę, o której poinformujemy Cię na samym początku.
Przesyłasz pieniądze tak szybko, jak banki, a często szybciej – niektóre waluty docierają w kilka minut.
Twoje pieniądze są chronione zabezpieczeniami stosowanymi w bankach.
Dołączasz do ponad 2 milionów klientów, którzy dokonują przelewów w 47 walutach w 70 krajach.
O numerze oddziału banku ACH w USA
ACH (Automated Clearing House) to część elektronicznego systemu płatniczego, dzięki któremu użytkownicy mogą przesyłać i odbierać pieniądze poprzez sieć ACH. Obecnie istnieje ponad 18 000 unikatowych numerów oddziałów banku w naszej bazie danych.
To narzędzie służy wyłącznie celom informacyjnym. Mimo, że dokładamy wszelkich starań, aby zapewnić aktualne dane, użytkownicy muszą być świadomi, że ta strona internetowa nie ponosi żadnej odpowiedzialności za ich dokładność. Tylko Twój bank może potwierdzić prawidłowe informacje o koncie bankowym. Jeśli dokonujesz płatności, która jest pod presją czasu, zalecamy najpierw skontaktowanie się z bankiem.